Advance your Career, and deliver Ethical Profitable Dentistry
Register for Postgraduate Certificate in Contemporary Restorative and Aesthetic Dentistry Course
Come and join the DHTI community and save time as you study for a modern learning experience
Successfully providing quality online courses since 2016
Online course – £3689 + VAT = £4426.80
Pay in full now – 5% discount
Save £156.78 = £3532.22 + VAT = £4238.66 TOTAL
Pay over 6 months
£400 + VAT deposit, then 6 payments of £548.17 + VAT = £657.80.
No interest charged
Pay over 12 months
£400 + VAT deposit, then 12 payments of £274.08 + VAT = £328.90.
No interest charged
You only need to commit to the online course now
However, if you want to book the hands-on course dates today, here are the prices…
Practical 5 days – £2745 + VAT = £3294
Easy-to-manage monthly payments or pay in full for an extra 5% discount
BOTH COURSES TOGETHER – £6434 + VAT (£1286.80) = £7720.80
Want to develop your career but can't take time away from home and clinical practice, or cannot afford the travel expenses?
Our online course will allow you to learn when it fits in with your schedule. Also you can save money by not being away from your clinical practice.
Flexibility
You can pause and rewind tutorials and view the lectures at a time convenient for you, on any device. Reading material is available online and multi-choice questions so you can obtain enhanced CPD.
Support
The online forum will be a great asset to you – discuss issues with fellow student from all over the world, and we will be coming into the forum to help and support your learning.
Expand your knowledge
The course will allow you to expand the range of treatments you can provide for patients. In addition you will be able to undertake more routine dentistry treatments to a higher level.
Transform your career in dentistry
Deliver stress free, ethical and profitable dentistry!
Aesthetic Module
Rules and tools in smile design – case presentation
Medico legal aspects and consent
Shade taking/laboratory communication
Clinical photography
Predictable tooth whitening
Periodontal Module
Current concepts in diagnosis and treatment
Systemic and topical antimicrobials
Links with systemic diseases
Patient motivation and co-diagnosis
Restorative and aesthetic implications of the biologic width
Aesthetic and surgical periodontics module
Surgical crown lengthening
Electrosurgery
Aesthetic / regenerative periodontal surgery
The ovate pontic concept / ridge preservation techniques
Occlusion Module
Practical occlusion in restorative/aesthetic dentistry
Articulators in restorative and aesthetic dentistry
Face bow recording / mounting models on the articulator
Functional and aesthetic diagnostic wax ups
Occlusal deprogrammers and splints
Clinical aspects occlusal disorders
Complex Treatment Module
Comprehensive risk based assessment and treatment planning
Co-diagnosis, patient communication and conversion
Multidisciplinary management of the failing dentition
Treatment strategies tooth surface loss
Dental implants in practice
Predictable precision attachments for the GDP
Removable prosthodontics
Aesthetic and functional aspects of short term, comprehensive and lingual orthodontics
Anterior and Posterior Aesthetics Module
Material selection
Anterior composites, Bioclear Method L1
Posterior composites, Bioclear Method L2
Anterior and posterior veneers
Inlays and onlays
Conventional and all ceramic crowns and bridges
Adhesive and fixed moveable bridges
Successful impressions and soft tissue handling
Avoiding failure in aesthetic and restorative dentistry
Core techniques, post systems, cements and bonding
There are numerous hands on practical sessions including:
Smile design
Surgical and cosmetic crown lengthening
Electrosurgery
Face bow and articulator usage, mounting models
Treatment planning exercises
Veneer preparation guides
Shade taking and laboratory communication
Rubber dam application
Occlusal deprogrammers and splints
Anterior composite restorations (interproximal/disatema closure/black triangle treatment/peg shaped laterals)
Posterior composite restorations (occlusal/interproximal/overlay)
Tooth preparation exercises include:
Porcelain laminate veneers
All ceramic crowns and bridges
Conventional/fixed-moveable bridges
Adhesive bridges
Composite/ceramic inlays and onlays
Anterior and posterior composite restorations
Veneer and crown preparation guides
Implant Module:
Implant Assessment
Implant Plannning
Implant Occlusion
Implant Restorative
Advanced Implant Restorative
Practical Implantology
What dentists say about our courses:
"Dominic is a master at teaching, he's approachable and extremely knowledgable and will ground you in a comprehensive knowledge that paves the way for competently carrying out safe, risk averse advanced dentistry."
"Excellent courses, very well organised in a logical and systematic way. The teaching and practical sessions are based on the most recent scientific evidence. The facilities are superb and online videos are of the highest quality."
"Real passion for teaching, it was obvious as soon as I signed up to the course that I had made the right decision. What a fantastic facility they have. Would 100% recommend for any dentist at any stage of their career."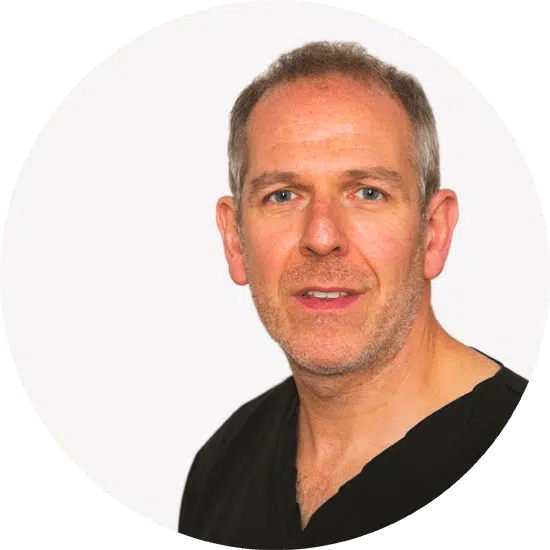 Dominic Hassall
BDS MSc (Manc) FDS RCPS (Glasg) MRD RCS (Edin) FDS (Rest Dent) RCS (Eng)
General Dental Council Registered Restorative, Periodontal , Prosthodontic and Endodontic Specialist. Implantologist. Restorative and Implant Dentistry (BAARID).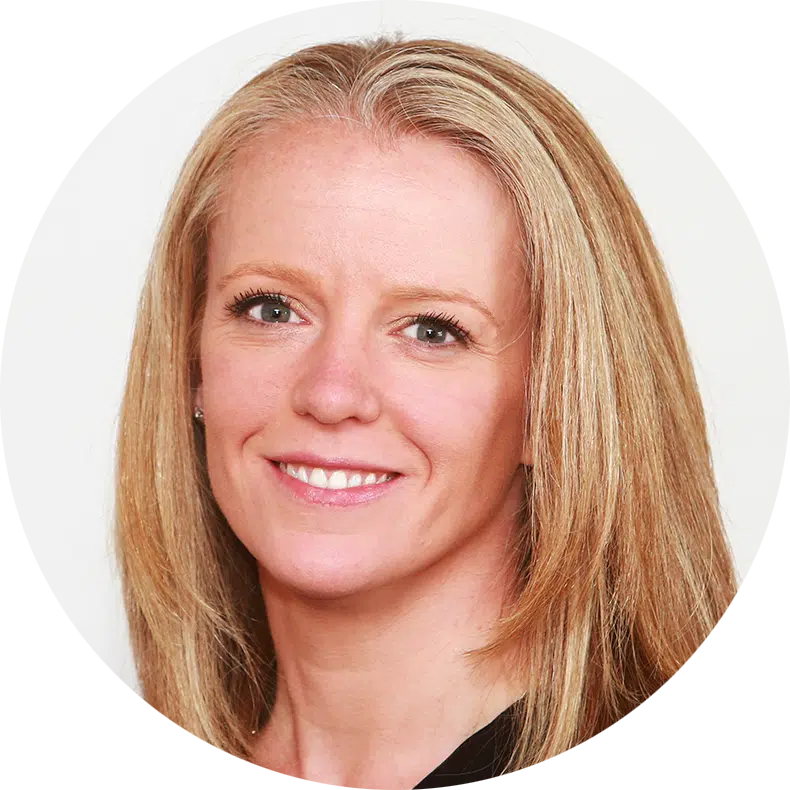 Claire Burgess
BDS (Birmingham) MFGDP RCS (Eng) MSc Restorative & Cosmetic Dentistry (UCLan)
UK certified Bioclear method instructor and undertakes Level 1-4 courses. The only certified Bioclear method instructor in Europe.
Over 1000 delegates registered on our online learning platform
Articles and reading materials
Consent forms used in active practice
Take the next step in your career
I will enable you to transform your clinical practice.