Modern dentistry is constantly evolving and presents us with challenges requiring new skills, and with the added pressure of high patient expectations in the world we live in today, Implant dentistry must step up to meet the service and quality required.
Post Graduate Certificate Dental Implant Training
Empowering Dentists to Deliver Top Level Patient Care
Dental implant courses will teach you to become a confident and competent practitioner of surgical and restorative implant dentistry.
The practical sessions are taught within a state-of-the-art dental implant training centre in the heart of UK, using the latest digital workflow technology, with access to our five teaching surgeries and CBCT scanner.
At the Dominic Hassall Training Institute, clinical training, mentoring and support are on hand to help you to become proficient in all aspects of implantology in a live, working environment.
New to Implantology or already practicing?
The online course can be taken independently, and is the equivalent of five days providing you with thirty-five hours of ECPD. This academic part of the whole implant training is ideal as an introduction to contemporary implantology or an update for practitioners already placing and/or restoring implants.
It means no time away from clinical practice and travel or accommodation expenses.
The dental implant education, online, covers the diagnostic risk based planning, surgical and prosthetic/occlusal phases which need to be mastered for predictable stress free implant dentistry.
Dental Implant Courses : Online, with Hands On
Online Blended Teaching
Our dental implant courses are delivered in an innovative and hugely popular blended format.
Academic training is delivered online via high quality presentations which you can watch on the device of your choice, at a time and place convenient to you. MCQ questions are completed at the end of each module gaining your verifiable ECPD.
Participants can progress to the practical five-day hands on course which will develop the diagnostic and practical skills required for successful implantology.
Following the five day practical course implant mentoring is available for you to further develop your clinical skills.
Continuing Your Education
Many dentists who want to further their career can now take DHTI online-blended dental courses, saving on time, travel and expenses compared to attending the more traditional residential courses.
The theory can be learned online, at your own pace, in your own time, as and when you can fit it into your busy schedule. Then you come to the Dominic Hassall Training Institute for the hands-on sessions, to practice the skills you have learned and to blend action into the theory.
Feedback from students has been amazing. This is a new contemporary way to learn, which fits into the way we run our lives in today's hectic world. They say that it is much easier to learn this way; sure it is more intense when you come for the hands-on sessions, but you learn quickly.
You can replay or review your postgraduate training videos again and again with our online blended dental courses, and even when the course is over, you will always have the online lectures to review.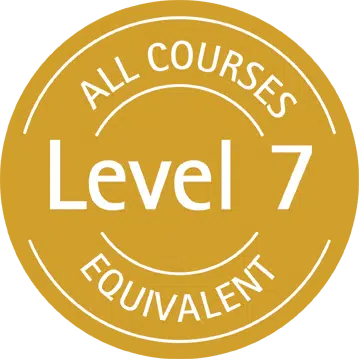 Implant courses available
Course FAQ
Q Do I have to be registered with the General Dental Council?
You can undertake the online lectures and attended the hands on course but will not receive mentoring if you are not registered with the GDC
Q Can I complete the online lectures only?
Yes, this will provide an excellent update if already placing implants or if you want to find out about implants and gain verifiable ECPD from the comfort of your own home.
Q How does an online blended course work?
The lecture programme is available for you to watch at a time/place convenient to you. This means no time away from clinical practice/travel. The lectures are high quality and can be viewed on any device. MCQ questions ensure you qualify for verifiable ECPD. There is also supporting literature for you to view.
You then have the opportunity to attend the five-day hands on residential part of the course.
Q How much hands on is involved?
In line with GDC guidelines and as with any reputable implant education you will need to become proficient in the fundamentals of implantology. The training is unique as this can be done online at your own pace and at a time convenient to you with no travel costs or time away from clinical practice. The residential part of the dental implant course is highly practical with lots of hands on over the five days, and you then can progress to clinical mentoring and support to develop your clinical skills and implant career.
Q I have no experience placing implants or very limited experience in oral surgery will that be an issue?
We will guide you through the fundamentals and by the end of the residential course you should be aware if you are competent to place dental implants, or you may prefer to just restore or refer.
Q If I have problems finding patients can you allocate them for me?
No, we will not provide patients. In our experience we have never found it a problem for delegates to find suitable implant cases within their own practice. If you do not have suitable implant cases within your practice then an implant course may not be for you as you may struggle to find enough suitable patients to develop your clinical skills.
Q Can I treat my own patients on the implant course?
Yes, following you completing the online lectures and attended the hands on course if you are proficient in diagnosis, treatment planning and clinical skills then clinical mentoring will be offered.
Q Will I restore my patients?
Generally these are restored by you in your own practice but you can bring the patient to the postgraduate centre to restore if you require more support and guidance. You will also have the opportunity to access the nationwide Straumann Clinical Mentoring programme.
Q Where are the regional centres?
The regional centre is located conveniently in Solihull, but there is access to the nationwide Straumann Clinical mentoring programme, which are conveniently located nationwide.
Q How many ECPD hours will I receive?
The online implantology education, including reading materials will provide 53 hours of verifiable ECPD and the residential hands on training is 35 hours.
Q What system do we use?
We recommend the Straumann bone level system for a number of reasons, including:
Excellent evidence base
User friendly for both clinician and nurses
Excellent product support
Easy to follow surgical technique
Multiple restorative options
Excellent laboratory support
Nationwide Straumann Clinical mentoring Programme
However, we are a multi-system course and are proficient in other systems such as Dentsply Astra Tech.
Q How many patients can I bring/implants can I place?
Following the residential course you may be invited for clinical mentoring.
The first implant placement session supervised by Dr Hassall and Dr Adams is generally approximately 16 weeks after the end of the residential course.
You can aim to help you develop a log book and portfolio of 15 cases required for the Implant Diploma, Royal College of Surgeons of Edinburgh.
Q I want to use my own implant system within the course?
No, as a responsible training organisation focused on the training aspects and providing high quality implant training we have decided to keep the implant system fixed within the course. The implant system has been carefully selected by Dominic Hassall and Robert Adams.
This doesn't mean in any way that there aren't any other systems with a similar quality product.
The Straumann implant system is selected as it is easy to use; evidence based and has a range of restorative options as well as a nationwide mentoring programme.
Q Professional indemnity is too expensive?
Professional indemnity is based on your relationship and your record with your insurer. It is something that we can have no influence over. Any training organisation will want you to take professional indemnity for implant restorative and/or surgery.
The cost of implant indemnity is relatively low. As a responsible training organisation, we cannot recommend you to come on the course without professional indemnity.
Q I want to learn complex implant cases, including sinus lift and bone grafts?
The implantology course is designed to fulfil GDC criteria for simple implant cases in terms of planning, surgery and restoration. Whilst more complex procedures are covered in the course you would not be proficient in these areas and further training should be carried out.
Q Are there any additional training costs?
There are no additional costs with the online or residential implantology course but there is an additional cost for clinical case support.
Q What is covered in the course fees?
The initial fee covers the online training and the residential five-day course. Additional costs will be incurred for clinical case mentoring, listed separately.
Q What's included in the patient fee? (per single tooth)
For detailed pricing on various patient treatments, please contact our implant coordinator. As an example of the pricing structure:
The Patient will be paying DHTI  £1395 in total for a single tooth implant placement. There will be an additional cost to the patient for a CBCT scan if required and grafting materials.
This patient fee will cover the implant placement cost and healing abutment/cover screw
There are additional costs for implant impressions and the restorative phase. Study models, wax up, surgical stent and periapical radiographs.
Typically a fully restored simple implant would be in the region of £2499 cost to the patient.
Q What do I need on the implantology course?
An appropriate laptop is useful on the residential education for the CBCT planning exercise.
Q Do I have to complete an exam to gain the PG certificate?
No but, you do have to complete the MCQ questions at the end of each module.
Q Can I put letters after my name?
No postgraduate certificate course letters should be used after your name. However, you can display your framed certificate and describe the additional training and qualification in practice literature.
Q Can I go and complete a diploma/university course?
The education is designed to provide you with a certificate in implantology and prepare you in terms of core knowledge and practical skills for examinations such as Royal College of Surgeons Edinburgh Implant Diploma.
Q Are the dental implant courses recognised by the GDC?
No implant courses are currently assessed by the GDC and hence recognised by the GDC. However, the implantology course complies with the GDC recommendations on implant training.
Both Dominic and Robert are highly experienced and recognised implant educators who ensure the course complies with GDC guidance. In addition Dominic is the External Examiner for a highly regarded UK implant master's programme, ensuring he is at the forefront of providing UK leading implant training.
Q Why choose your training?
Our education combines the innovative and hugely popular blended learning format.
The high quality lectures are presented online and can be watched at a time and place convenient to you. There is the opportunity to rewind and re-watch the lectures as much as you want. You have no travel expenses and no loss of practice income. MCQ questions will allow you to gain verifiable ECPD.
The residential hands on part of the course is highly practical and builds on the online lecture programme developing your clinical skills.
Practical skills are then developed before proceeding to clinical case support and the development of a clinical case portfolio, providing and the opportunity to progress to diploma level.
The course is jointly delivered by Dominic Hassall and Robert Adams, two leading Specialists and Implantologists who have taught and published both nationally and internationally on a range of implant topics.
Between them they have decades of implant experience and are exceptional and inspirational clinicians, teachers and mentors.
The national training centre in Solihull is centrally located and easily accessed by road, rail and air.
The centre has dedicated implant surgeries, IV sedation facilities, CBCT scanner, clinical skills room and separate lecture suite.
The implantology course also provides access to the nationwide Straumann Clinical Mentoring Programme.
---
Select the Dental Implant Course That Suits You