The demand for advanced restorative and aesthetic dentistry is rapidly expanding, as are patient expectations. This is combined with ever-increasing choices in terms of techniques and materials which can be confusing for the practitioner.
These comprehensive courses are designed for all dentists who undertake restorative or aesthetic dentistry and wish to improve their knowledge and practical skills.
The courses introduce systems and techniques which will allow you to create a more predictable, enjoyable and profitable restorative and aesthetic practice.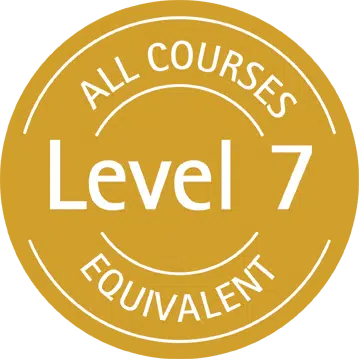 PG Cert courses available
Course FAQ
Q Do I have to present a clinical case?
No, there is no clinical case presentation for the postgraduate certificate in contemporary restorative and aesthetic dentistry course. However, you are welcome to bring cases for advice.
Q Is there an examination?
Yes but this is optional. You can undertake the course without sitting the examination. However, there is an MCQ examination for the online blended course, which the residential students can take if they wish.
Q How many days is the full course?
Residential – You have a choice of Fridays or Saturdays. The dates are on the website.
Online blended – This course has the equivalent of eight days online and a five-day hands-on section.
Q What is the difference between the online blended course and the residential course?
For the residential courses you must attend lecture days on thirteen separate days throughout the year.
The online blended course has online lectures for the academic part of the course, and a hands on chunk to practice what you have learnt. Together the course gives you the same information as the residential course, organised and presented in a slightly different way.
Q When does the contemporary restorative and aesthetic dentistry course begin?
Residential :
The thirteen-day course begins in September and finishes in July.
Q Do I get known as a Bioclear practitioner?
Yes. Plus, Bioclear practitioners will have the opportunity to be included in the Bioclear international database.
Q What happens if I miss a day?
You will receive all course materials. You will still be expected to pay for that session. We will endeavor if possible to place you on the relevant day at the next session or send the session to you via an online lecture.
Q Where are the PG cert dental courses held?
All residential dental courses are held at the Dominic Hassall Training Institute Learning Centre in Solihull, UK.
Q What time does the course start and finish?
Registration 8.45am, morning lecture starts at 9.00am and we will aim to finish at 5.00pm.
Q Is lunch provided?
Refreshments and lunch are provided. If you have specific dietary requirements please inform us and we will try to assist.
Q Why should I choose your dentistry courses?
Dominic is one of the world's leading specialists and private dentists. He has extensive and comprehensive GDC approved training and experience which he will pass onto you. He has also trained extensively in the USA & Europe.
This course has a strong hands on component and evidence base in all aspects of restorative and aesthetic dentistry. It will allow you to introduce predictable systematic techniques and protocols into your practice and will challenge outdated literature and concepts.
Q Is Dominic Hassall a good lecturer?
Dominic is an innovator in postgraduate restorative and aesthetic training. He initiated the UK's first Masters in restorative and cosmetic dentistry UCLAN and the Masters at Warwick before focusing on his own institute and BAARID. He is far more experienced and has trained to an extremely higher level than other less experienced course providers.
He has a knack of adding humour in a way that is engaging, human and interesting; even on the online courses.
Q Who should attend one year restorative course?
All dentists, as it is a truly comprehensive course in contemporary restorative and aesthetic dentistry.
Q Are there plenty of hands on sessions?
There are numerous hands on practical sessions and tooth preparation exercises that are undertaken in small groups of a maximum of fifteen, for personal attention.
---
Select the Post Graduate Certificate Course That Suits You